CBM_ were recently commissioned to manufacture small scale models of a series of iconic London buildings for a Harrods shop display.
Big Ben, Tower Bridge, The Shard and the Gherkin were 3D printed on our Large Format Stereo lithography machine with its 508 x 508 x 584mm machine build envelope.cheap glycomet
Big Ben and Tower Bridge 3D CAD files were split and tongue and groove features added to ensure the parts could be reassembled accurately. The parts were then orientated on the printer to ensure the key architectural features were built to the highest definition.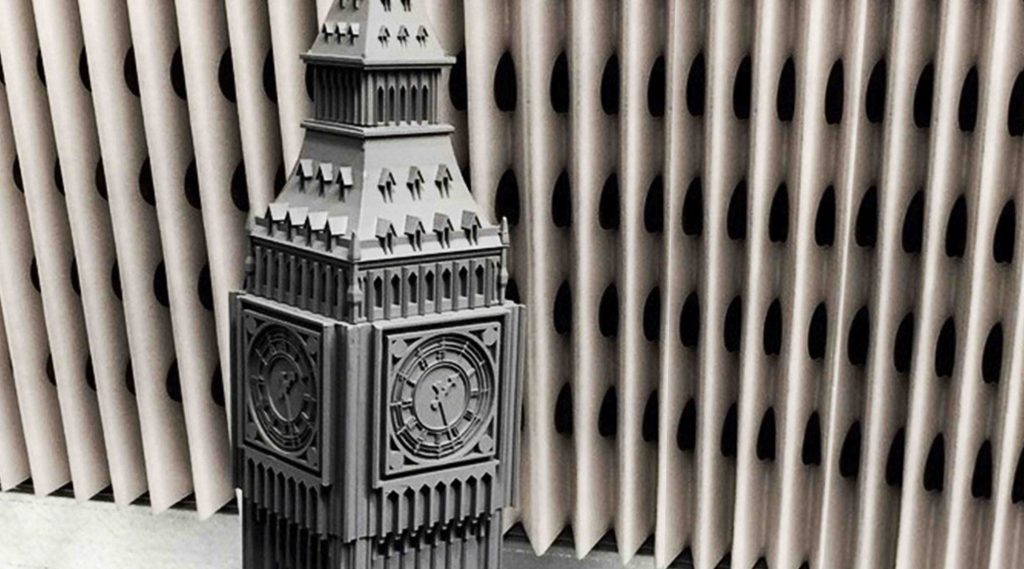 Once printed the parts were hand finished, assembled and sprayed before metal plating by a process known as 'Thermal Vacuum Metallisation'.
The metallisation process coated the models in pure aluminium before they received a clear protective lacquer. The result was a stunning super high chrome finish.