We've been working with Jam Creative Studios on an ergonomic casing for a new Augmented Reality product which will be launching in museums soon.
CBM are always looking to be part of new and exciting opportunities within the technology industry and jumped at the opportunity to work with a Jam Creative, to develop the ExplorAR a device that will revolutionise the way visitors interact with museum exhibits and artefacts, using augmented and mixed reality.
Ergonomics and usability were critical to the user experience, the product also had to be suitably robust and suit small batch manufacture.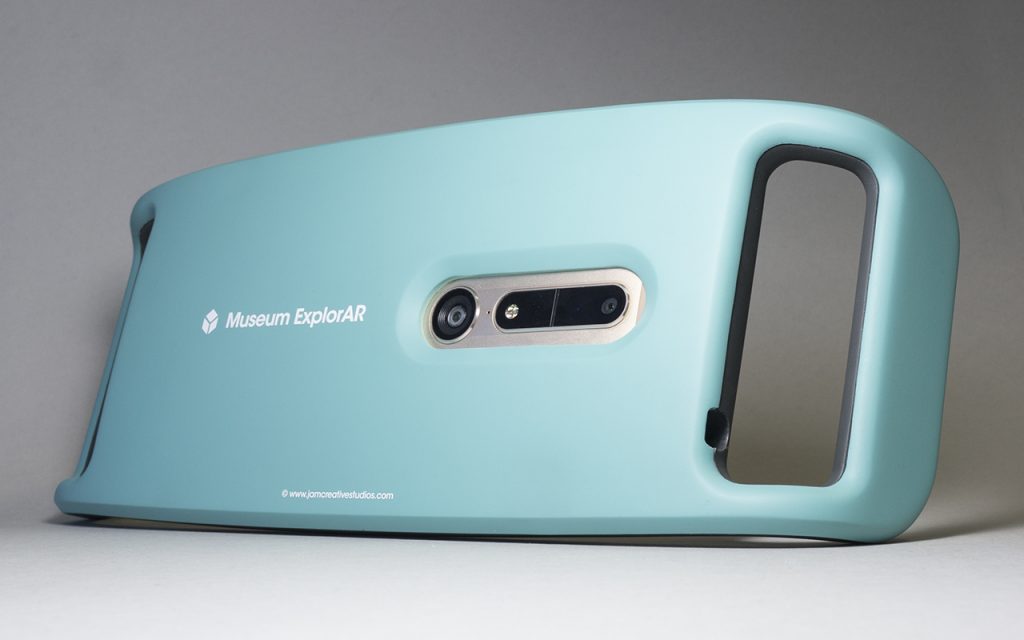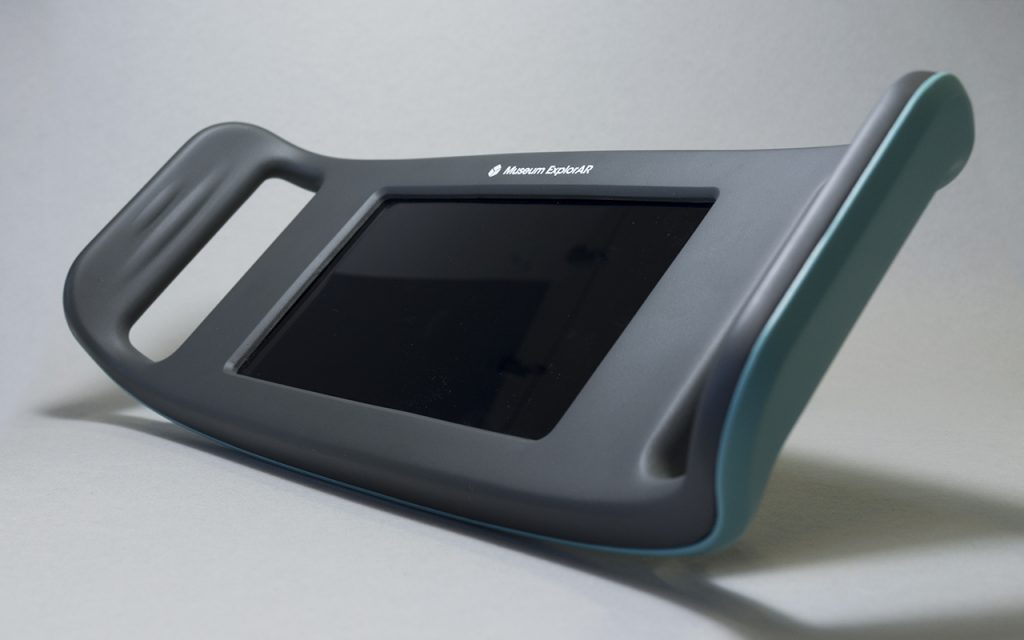 We designed and engineered the case to house the device and, using in-house 3DCAD and 3D printing, developed three visual working prototypes, these were used for marketing purposes. The product was so well received that we were then commissioned to manufacture a small batch in structural materials to be used in the museum, We also designed and manufactured a set of docking/charging stations.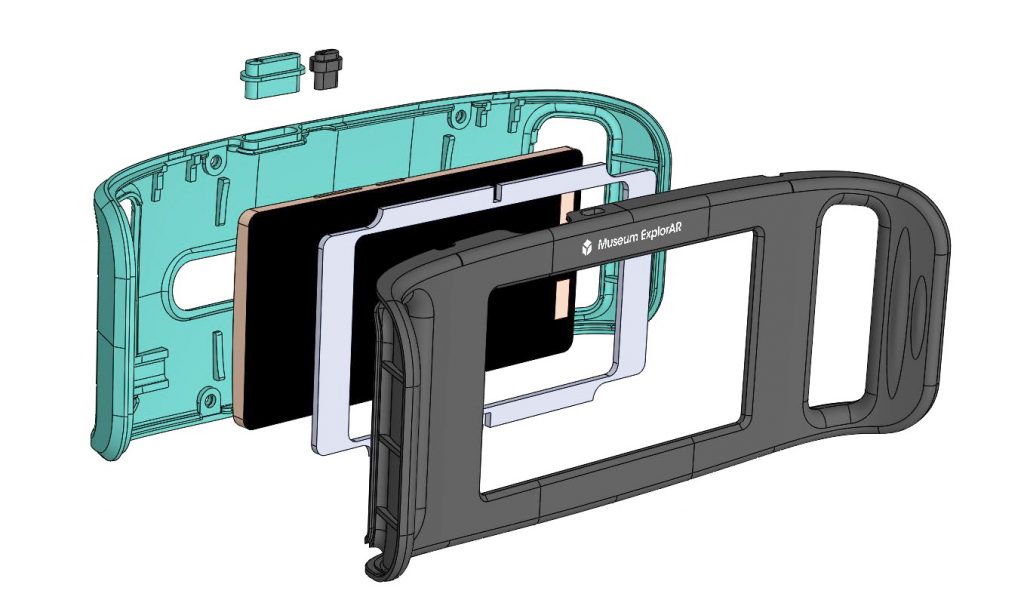 The final batch of 18 devices were produced using vacuum casting allowing a moulded colour & texture finish and decals were applied using Tampo printing. Using this process the device is more robust to withstand bumps and knocks without losing its great finish.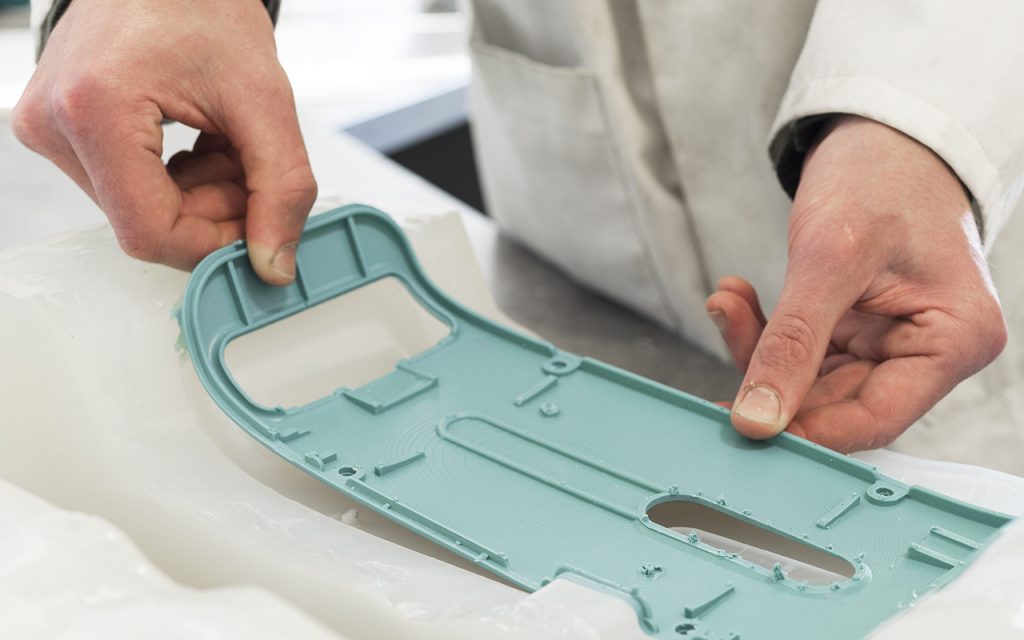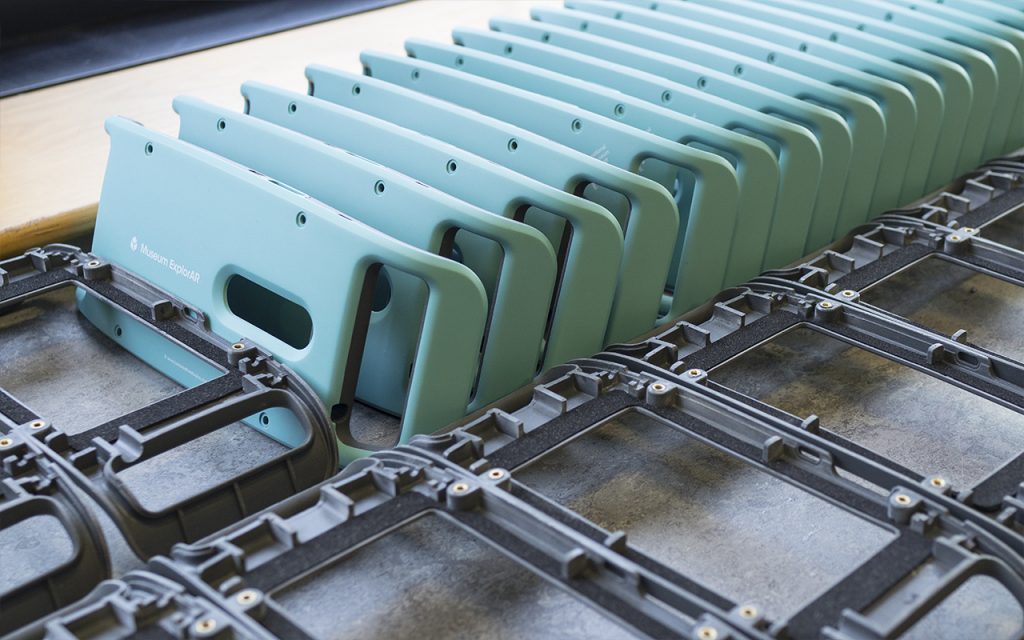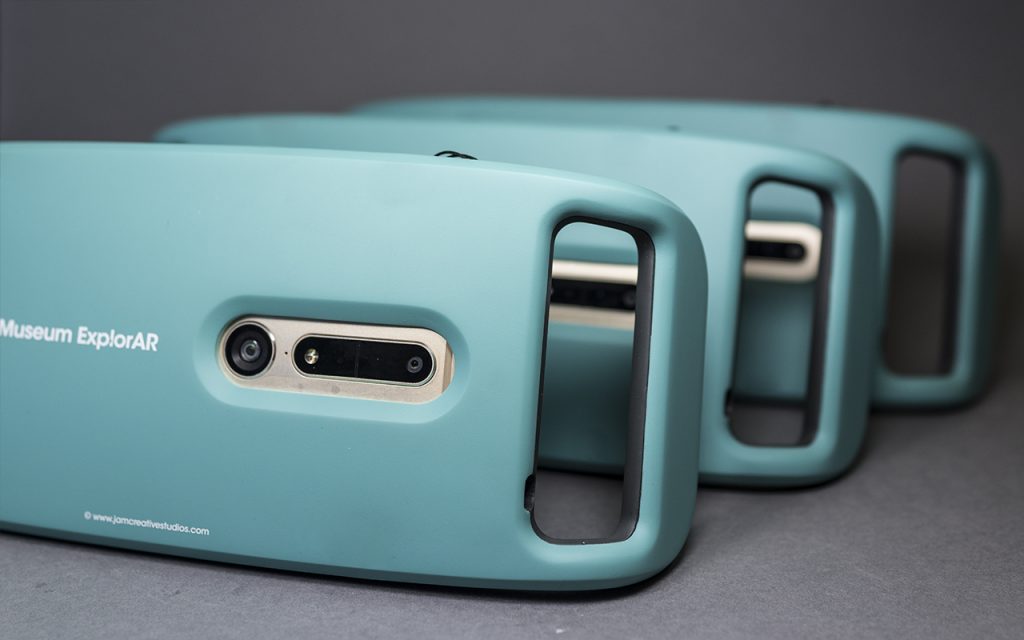 "A superb product! The CBM team have been a joy to work with, turning our ideas into a reality quickly and efficiently. The design details that they have incorporated have really enhanced the product and the response has been fantastic!"
Adam Martin-Jones_ Managing  Director Jam Creative Studios