Our client asked us to look at a small speaker assembly which was causing them problems.
The existing design required a PCB and speaker to be bonded into a CNC machined body. Manufacturing costs were high; assembly took far longer than necessary and was messy. The solution had to be simple, clean and easily repeatable, and retaining sound quality was imperative as the speaker assembly sits inside a medical product and acts as an alarm.
CBM's solution consisted of 2 injection moulded components, these were fully designed and tested in 3D CAD, control drawings were produced prices gathered and a UK manufacturer selected. We then worked directly with the client and manufacturer to take the components through to full production.
The final design is simple and quick to assemble. The PCB is inserted into the body along with an internal collar before the speaker is 'bumped' firmly in place, this removes the need for adhesives. The collar has dual functionality, to hold the PCB firmly in place, and sprung legs ensure there is no sound resonance.
Material selection and component geometry ensured audio quality was maintained.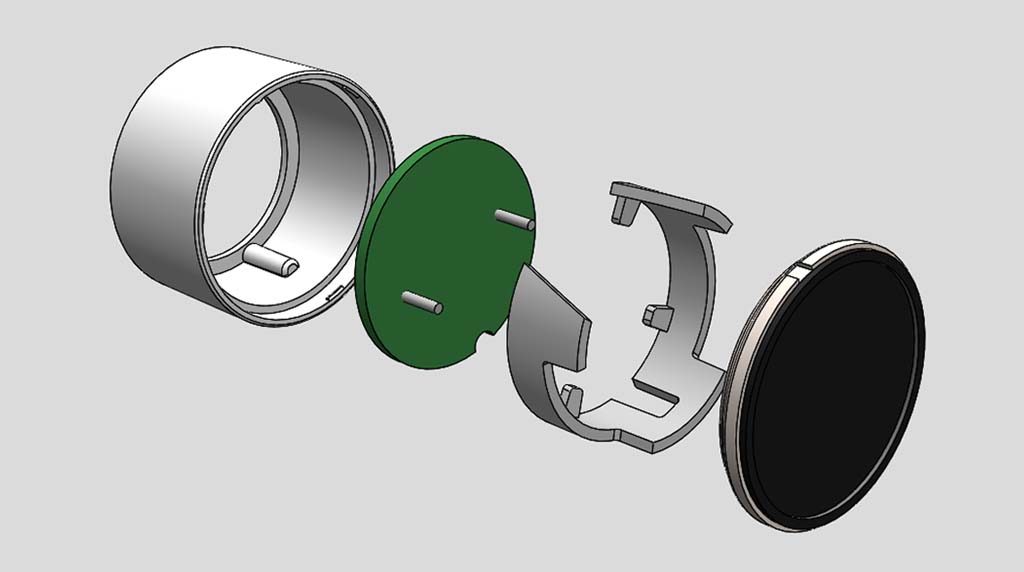 The final stats. were pleasing:
Tooling amortised on first order of 2000 component

Cost of Plastic components 70% cheaper

Assembly time reduced by 30%

24hr adhesive drying time eliminated, NO GLUE!

Wastage reduced to Zero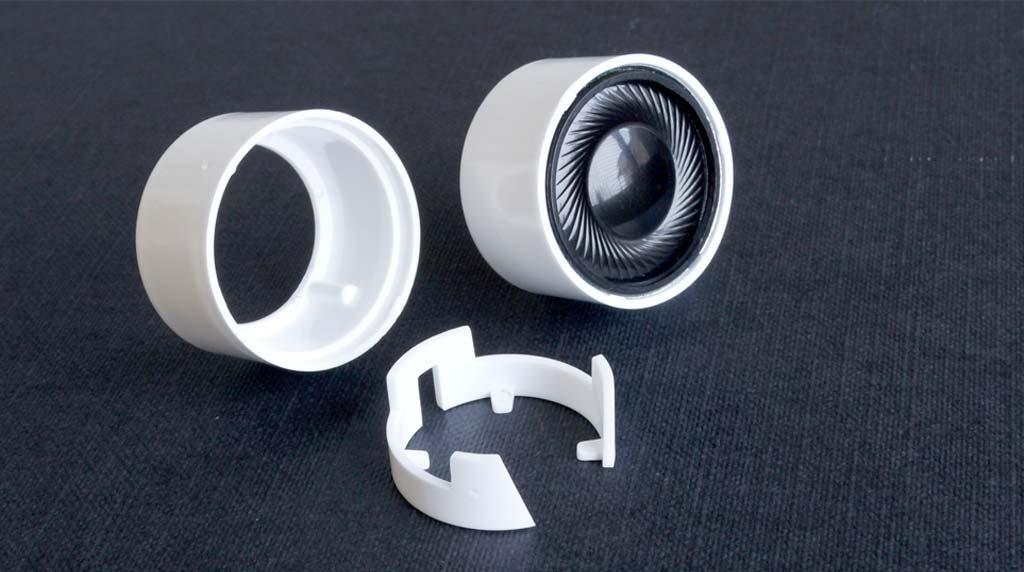 "We had to find a better, more efficient way to produce these speaker housings…
Within a few days of the initial CBM visit we had samples in our hands to try. The samples were tweaked, final drawings produced and a very competitive quote received. In fact, the cost of the tooling and the product itself cost less than the parts that we were using. We have now placed our second bulk order and are reaping the benefits of a 70% material cost reduction.

From first contact with CBM though to the delivery of the finished product the process could not have been more professional – an excellent project all round."