Research & News
-
Research at CBM
Research is integral to CBM and underpins all of our activities. CBM's research seeks to engage in ground breaking and rigorous academic research, utilising our in-house technology platform. Our research is aimed at providing practical and innovative solutions to industrial problems.
PhD researchers are integral to CBM's research activities. Our researchers have full access to CBM's staff and expertise, product development tools and additive manufacturing technology to support their research. Our PhD students thus play a key role in developing the research profile of the centre and enhancing our capabilities. Staff within CBM have extensive experience of successfully managing the PhD process to ensure the successful completion of the PhD degree, and that a skilled and adept researcher emerges at the end of the process.retin-a gel
CBM welcomes enquiries from prospective students interested in pursuing PhD research in areas that complement CBM's areas of activity, and who wish to be part of a research intensive, commercially focused environment.
Current PhD Projects

Additive-Manufactured Tissue Engineering Scaffolds
The design of the microarchitecture of tissue engineering scaffolds is critical in terms of maintaining a viable, non-toxic environment for cell culture. The aim of this PhD research project is to harness additive manufacturing technology to optimise scaffold design in terms of mechanical integrity, fluid permeability and cell seeding efficiency. The project has made use of CBM's in-house technology, specifically Electron Beam Melting, Stereolithography and Polyjet 3D printing. The build accuracy of porous mesh scaffolds is being evaluated through complex Triply Periodic Minimal Surfaces (TPMS). These novel surfaces require high resolution and reproducibility at the micron scale, and this presents a challenge for additive manufacturing.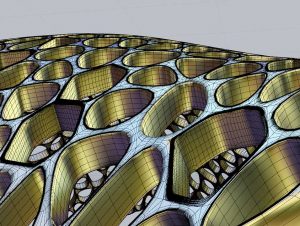 Orthoses Design Optimisation
This PhD project is employing 3D scanning, configurable CAD software, and additive manufacturing technology to enhance the design and manufacture of patient-specific orthoses (e.g. finger splints and wrist splints). The aim of the research is to optimise this medical device development process through automated object-orientated design tasks. The development of this automated design approach has addressed some of the disadvantages of the conventional manual-design method. To date, a custom automation technique has been initiated utilising Rhino CAD, Grasshopper, and the Python programming environment. The research project has the potential to implement mass customisation for a variety of bespoke orthoses.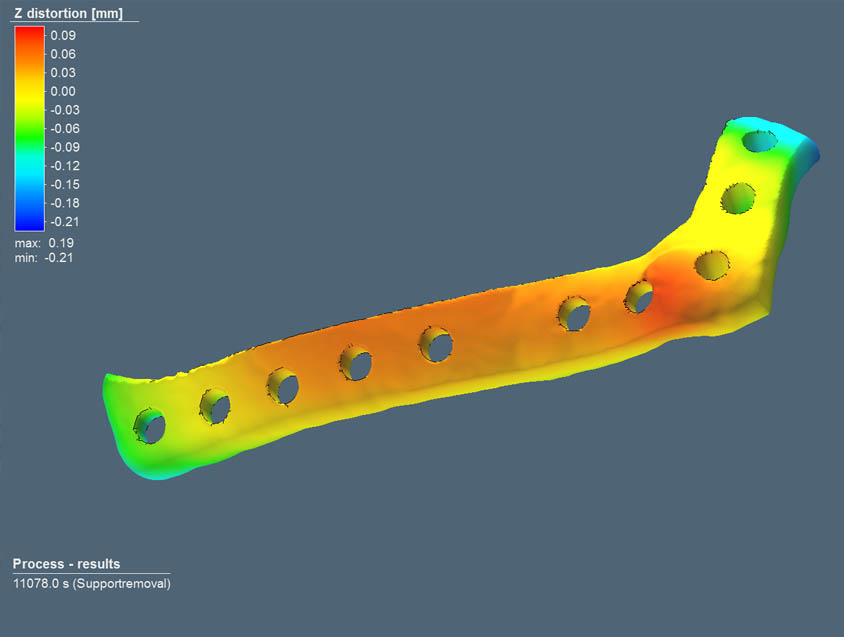 Finite Element Analysis (FEA) to Enhance the Safety of Titanium Implants
CBM employs in-house Electron Beam Melting (EBM) technology for the fabrication of bespoke, complex medical implants. The additive-manufactured material for medical applications is a high-strength, biocompatible titanium alloy. The aim of this PhD project is to develop modelling techniques, based on Finite Element Analysis (FEA), to enhance the safety and effectiveness of EBM-manufactured medical implants. FEA is widely used within the medical device industry to verify that a design can withstand specified loading conditions. This research will integrate FEA simulations into a wider risk analysis framework to make the process more coherent and mathematically rigorous.